Novartis signs vaccine licensing agreement with Biological E
For two vaccines to protect against typhoid and paratyphoid fevers
Novartis has entered into a development and licensing agreement with Biological E (BioE), a biopharmaceutical company based in India, for two vaccines to protect against typhoid and paratyphoid fevers.
The Swiss pharmaceutical manufacturer said in five years, the Novartis Vaccines Institute for Global Health (NVGH) has developed a typhoid vaccine with funding by the Fondazione Monte dei Paschi di Siena and Regione Toscana through the Sclavo Vaccines Association in Italy. In addition, a dual-acting vaccine with components against both typhoid and paratyphoid fevers is being developed with funding from the Wellcome Trust. Novartis says both could reduce the burden of these diseases in endemic regions.
Under the licensing agreement, NVGH will transfer technology to BioE, which will have responsibility for manufacturing, further clinical development, approval and distribution in the developing world. The typhoid vaccine (Vi-CRM197) has shown successful Phase II results, while a combined typhoid-paratyphoid vaccine will be transferred to the Indian firm once proof of concept is completed.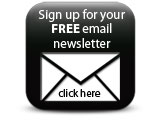 More than 21 million cases of typhoid fever and five million cases of paratyphoid A fever are reported worldwide in a year, especially in areas that lack appropriate sanitation and access to clean water. Many victims are children under the age of two for whom there is no widely available typhoid vaccine, while no vaccine is available for any age group against paratyphoid fever.
Companies