OSE resumes Phase III with cancer vaccine
OSE Immunotherapeutics to resume accrual in Phase III clinical trial of Tedopi in advanced non-small cell lung cancer patients following immune checkpoint inhibitor treatment
OSE Immunotherapeutics, announced the Independent Data Monitoring Committee (IDMC) has recommended to the trial's steering committee that accrual of the Tedopi Phase III trial for the treatment of advanced non-small cell lung cancer (NSCLC) could resume with a specified new recruitment strategy focused on a subgroup of patients, who have failed a previous treatment with PD-1/PD-L1 immune checkpoint inhibitors (ICI).
The PD-1/PD-L1 ICI class is becoming a new standard of care for patients with advanced NSCLC, demonstrating efficacy versus chemotherapy in first and second line treatment.
There continue to be no safety concerns, as safety data remain similar to what was expected for Tedopi based on the results of previous clinical trials.
In June 2017, the IDMC's previous recommendation led the company to temporarily pause accrual, while patients already enrolled in the trial were allowed to continue receiving study treatments until longer-term data was available.
The IDMC's most recent recommendation also includes maintaining the hold on accrual of patients who have not received prior treatment with immune checkpoint inhibitors.
Following formal approval from the Competent Authorities, patient accrual will resume exclusively in the group previously defined in the protocol: patients who have previously failed an ICI treatment.
This patient group represents a specific population, for which there are currently no approved treatment options and for which a significant clinical need exists.
Dr Dominique Costantini, CEO of OSE Immunotherapeutics, said: "The potential benefit of our Tedopi neoepitope product in patients who have previously failed ICI treatment is supported by a strong immunological rationale and could provide a breakthrough therapy following PD-1 or PD-L1 tumour progression."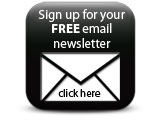 "We are very pleased to be able to reopen recruitment in this Tedopi study with an accrual strategy that appropriately leverages the rapidly-changing clinical practice in NSCLC."
Companies