Onxeo closes acquisition of DNA Therapeutics
Gains access to AsiDNA compound, a signal interfering DNA
Onxeo, a specialist in the development of orphan oncology therapeutics, has completed the acquisition of French firm DNA Therapeutics and its signal-interfering DNA (siDNA) repair technology and lead product candidate AsiDNA. AsiDNA accelerates cancer cell death by breaking the cycle of tumour DNA repair.
Onxeo made a payment of €1.7m at closing through the issue of 553,819 new Onxeo shares at €3.01 per share. Additional payments will be made in the form of milestones, including €1m in cash or in Onxeo shares, at Onxeo's discretion, upon successful initiation of a Phase II trial in a selected indication, as well as royalty payments on future commercial sales of up to €25m for each indication developed and approved.
As part of the deal, certain DNA Therapeutics' shareholders have agreed to invest €1m in cash in Onxeo through a private placement. This will result in the issue of 364,958 shares at €2.74 each.
The siDNA technology developed by DNA Therapeutics breaks the cycle of tumour DNA repair activities by interfering at the core of DNA damage and interfering with multiple repair pathways, while sparing healthy cells. The technology, formerly known as Dbait, was invented by Dr Marie Dutreix, Research Director at The French National Centre for Scientific Research (CNRS), and Jian-Sheng Sun, Professor at The French National Museum of Natural History (Museum National d'Histoire Naturelle) in Paris, and further developed in Dutreix's lab at Institut Curie and DNA Therapeutics. DNA Therapeutics was formed as a spin-out of the Institut Curie and three other French academic institutions.
AsiDNA (formerly known as DT01), is a short double-stranded DNA that acts as a decoy, providing a false DNA break signal to attract DNA repair proteins which prevents the recruitment of repair enzymes to the site of actual DNA damage. Cancer cells have lost the ability to regulate cell division. Therefore they will continue dividing with damaged DNA, ultimately leading to cell death. Healthy cells, on the other hand, will halt cell division until the compound is no longer present and damaged DNA can be repaired.
Onxeo was formed following the 2014 merger of BioAlliance Pharma, a French developer of medicines for orphan oncology diseases, and Danish biopharmaceutical company Topotarget.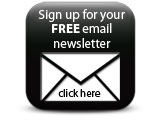 The combined businesses operate as Onxeo, in Paris and Copenhagen.
Companies