Optimised Valve Solutions and Connectivity for Modern Hygienic Plants
Burkert offers free hygienic training course in the UK for pharma and cosmetic industries
Burkert is holding the event at its premises in Cirencester, Gloucestershire
On Thursday 17 October 2013, Bürkert is offering a free hygienic training course in the UK for professionals in the pharmaceutical and cosmetic industries.
Subjects include increasingly stringent regulatory regimes, emerging legislation and how to achieve higher process yields, cleanability and optimum process flexibility. The course also considers hygienic processing demands of today - modularity and flexibility, alongside the development of construction materials in valve solutions.
The course is free of charge to attend and includes luncheon and refreshments throughout the day, plus useful material to take away. This is a great networking opportunity for people in the industry.
The course will be held at Bürkert's new premises, which include a comprehensive training room, in Cirencester, Gloucestershire.
The agenda is as follows:
9.00am - Welcome and introductions
Compliance considerations in hygienic plants
Higher process yield and minimum plant footprint
Maximum clean-ability and optimum process flexibility
An insight into solutions
10.00 – 10.20am - Coffee Break
What are the demands/requirements of modern day manufacturing plants
Connectivity challenges in sterile process design
Comparison/choices of solutions available today
Modularity and flexibility with safe and secure handling
Features and benefits for a balanced capital and operating expenditure
12.00 – 1.00pm - Lunch
Considerations for effective valve solutions
The development of materials of construction in valve solutions – design criteria
The evolution of diaphragm valve solutions – reducing dead volumes
Optimised process performance with a unique solution
2.30 – 2.50pm - Coffee Break
Extended options for mechanical solutions
Working within the guidelines
Case study presentation
4.30pm - Re-cap of key points and close of course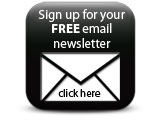 For further information please contact Helen Christopher, Bürkert UK Marketing Manager. T: +44 (0)1285 648720 E: helen.christopher@burkert.com
Featured Companies