Pace Wellness acquires oral thin-film technology
Consolidation will allow Pace to develop OTF drugs from conception to commercialisation under one roof
Pace Wellness has entered into an acquisition agreement for the intellectual property and patent portfolio of its manufacturing partner of oral thin-film (OTF) technology. Solves Strips Low Dose aspirin 81mg, Pace's flagship product, will revolutionise the way medicine is administered, the company said.
Pace has everything in place to develop new products from its regulatory compliant and cGMP manufacturing facility in California.
The OTF drug delivery platform technology opens up boundless opportunities for product development by evolving existing drugs from pill or liquid form to oral thin-film. Pace and its manufacturing partner have successfully loaded 11 active ingredients – and more than 200mg – on oral thin-film.
The company claims it is the only OTF developer to have advanced the technology to the point that countless existing drugs can be stabilised into an oral dissolvable strip platform with the same or better efficacy. In addition, Pace can deliver novel drugs and soon-to-expire patented drugs on a new drug delivery platform.
The oral thin-film just needs to be placed in the mouth and moistened with saliva. The OTF technology benefits healthcare providers, patients and consumers by simplifying the way medicine is taken and given. Products are scheduled to be available in the first quarter of 2016.
Owing to demand, Pace has expedited the commercial release of Solves Strips Paediatric Electrolyte. The OTF delivery system improves on conventional drug delivery systems for young children, offering increased effectiveness and optimal outcomes when swallowing or chewing a solid dosage is daunting, difficult or impossible. The product is scheduled to be available in the third quarter of 2015.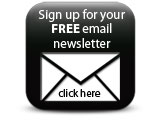 'The demand for oral dissolvable pharmaceutical and nutraceutical products – as demonstrated by our presales – has dictated that we raise capital to consolidate our OTF drug delivery system for the development of oral thin-film products from conception to commercialisation,' said Cameron McFarlane, CEO of Pace. 'The value proposition is so strong. Why should caregivers of children or the elderly struggle to administer a pill? Our goal is to move forward, making pills a thing of the past.'
Companies