Patheon improves bioavailability with SoluPath
Contract Manufacturing | Research
Screens multiple technologies in parallel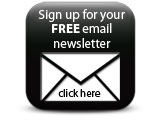 Patheon, a provider of contract development and manufacturing services to the global pharmaceutical industry, is offering a new service called SoluPath to improve bioavailability of compounds with poor solubility by testing, in parallel, multiple formulations.

The US firm says that by screening multiple technologies in parallel, SoluPath delivers rapid results and identifies the best drug delivery solution to increase bioavailability in human studies.

Wes Wheeler, Patheon's chief executive, said: 'Low solubility is a critical issue limiting many compounds from progressing out of Phase 1 trials with adequate bioavailability. We believe that SoluPath will become the industry standard to help customers more efficiently solve bioavailability challenges in a quick, affordable and unbiased way.'

SoluPath will include non-GMP formulation using five different drug delivery modalities: micronisation, nano particles, lipid-based solutions, co-solvent solutions SMEDDS/SEDDS, and spray drying.


Companies