Patheon to purchase IRIX Pharmaceuticals
Gains additional API development and manufacturing services in the US
Patheon, a global provider of drug development and delivery solutions to the pharmaceutical and biopharma sectors, is to acquire IRIX Pharmaceuticals, a company headquartered in Florence, SC, US that specialises in difficult to manufacture Active Pharmaceutical Ingredients (API).
No financial details have been disclosed.
The deal is expected to close in the next 60 days.
Patheon secures additional API development and manufacturing services in the US, including high-potency and controlled substances.
The company said IRIX has a well-established reputation for the optimisation of chemical processes and scale up for commercial API manufacturing at sites in Florence and Greenville, SC.
'This is an exciting time at Patheon as we continue to secure important capabilities around the globe to address growing customer needs,' said Lukas Utiger, President, DPx Fine Chemicals and leader of the Patheon OneSource offering.
'With this deal we expand our Patheon OneSource integrated offering and leverage years of operational experience and scientific excellence at IRIX to complement Patheon's existing API operations in Europe.'
Patheon and IRIX combined offer biocatalysis, homogeneous catalysis and microreactors, and are able to address an extensive range of supply chain issues for customers.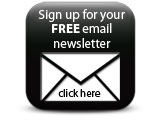 'This is a strategic deal that allows us to help customers solve complex challenges with comprehensive, integrated solutions,' added Guy Steenrod, Chief Executive, IRIX.
Companies