Patheon to showcase late-stage API development capabilities at InformEx
Contract Manufacturing | Ingredients | Research
The company gives access to the expertise, proven quality and global resources to bring drug candidates from preclinical stages through commercial production
Patheon, a leading provider of contract development and commercial manufacturing services to the global pharmaceutical industry, will showcase its late-stage API development capabilities at InformEx in Miami, Florida, from 21-24 January 2014.
Account Executive Kevin Kane will present 'Moving your API Beyond Phase I Clinical Studies: Formulation Development Challenges and Case Studies' on Thursday, 23 January at 3pm. This presentation will survey some of the challenges encountered in case studies on formulation development and the manufacture of clinical trial material for Phase II and III studies.
InformEx will be hosting open floor presentations at this year's conferences, so attendees will receive a headset to listen to presentations as they roam the floor.
In addition, many Patheon executives as well as technical and scientific experts will also attend InformEx and will be available to discuss Patheon's API development capabilities. Patheon's experience encompasses thousands of projects for pharmaceutical and biotechnology companies of all types and sizes. The company gives access to the expertise, proven quality and global resources to bring drug candidates from preclinical stages through commercial production.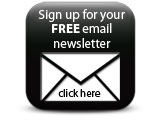 Patheon will be exhibiting at Booth #1010 for the duration of the conference. To schedule a meeting in advance, please email media@patheon.com .
Companies