Patheon's high-potency capabilities result in expanded capacity for European facilities
Milton Park facility is being upgraded to allow an increase in batch size as well as offer automated capsule filling, instrumented tablet compression and coating
Patheon, a leading provider of contract development and commercial manufacturing services to the global pharmaceutical industry, will specialise in high potency at the company's Milton Park facility in the UK. The investment in early development capabilities in Europe means expanded capacity for handling highly potent compounds in the early pharmaceutical development phases at the Milton Park facility and then feeding into the later stage and commercialisation capabilities at a site in Bourgoin, France.
The Milton Park facility is being upgraded to allow an increase in batch size as well as to offer automated capsule filling, instrumented tablet compression and coating. The company now has expanded capacity for fully automated and contained manufacture up to Phase IIb, which enables faster and more efficient production and technology transfers.
Another factor that plays into the expanded capacity for high potency at Milton Park is the new disposable technology, which allows customers greater flexibility, especially those with highly potent compounds.
Marvin Faber, senior director, corporate environmental health and safety, will give a presentation at the HPAPI World Congress in Munich, Germany, which will take place on 26-27 February. His presentation is titled 'Effective Highly Potent Compound Handling in CMOs and will discuss how Patheon effectively and safely handles highly potent compounds. The HPAPI World Congress is Europe's leading event for high-potency API development and manufacturing.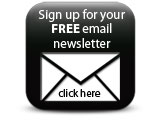 'HPAPIs form 10% of the overall market and are continuing to grow with a large number of discoveries for these compounds being made in Europe.  Patheon is currently developing more than 400 high potency projects across the globe,' said Faber. 'We continue to invest in our capabilities to handle high potency products and have significant resources to ensure contained, fast, efficient manufacturing on both a commercial and development scale. Disposable technologies have been a very effective tool for us when handling high-potency products on a development scale.'
Companies