Pertinax Pharma appoints Nigel Brooksby as Chairman
Pertinax Pharma appointed Nigel Brooksby, Chairman of the company. His chief responsibilities will be to assist in corporate, strategic and business development moves into its commercialisation phase following the launch last month of Pertinax.
This unique technology, which enables controlled and sustained release of the antimicrobial, chlorhexidine (CHX) has wide ranging potential applications, spanning the wound care, medical device, dental and veterinary markets.
Nigel Brooksby is highly regarded as an experienced businessman and entrepreneur in the life sciences arena.
In his role as Chairman of the UK Life Sciences Strategy Board, he secured a £32 million bid from the UK Government for the continued expansion and development of skills for the life sciences sector.
In 2015, he was instrumental in gaining a listing for a clinical stage biopharma company on NASDAQ, in which he continues to be a key investor and director.
He has been a long-standing investor and strategic adviser in a novel biotechnology company that achieved an AIM listing earlier this year. Under the auspices of his company, Steel-Bars, through his extensive network of contacts in global pharma companies at CEO level, Brooksby has undertaken many projects in partnering biotech companies with big pharma.
He is also a non-executive Director at Porton Biopharma, a Director of Stabilitech Pharma, and a non-executive Director at Chronos Therapeutics. Brooksby is also Chairman of Clinical Insights and Neurocentrx Pharma.   
During his 38 year career in the pharmaceutical industry, Brooksby achieved a meteoric rise from medical sales representative to industry leader.
He has made a significant contribution to the companies he has worked for, the industries he has worked in and the charities he has supported. Previously, he held senior appointments in Wellcome (now GSK), in Pfizer and until his retirement, was a member of the Sanofi Executive Committee in Europe and America and Chairman and Managing Director of the Sanofi Group in the UK and Ireland.
Nigel Brooksby is a past President of the Association of the British Pharmaceutical Industry (ABPI) and received the honour of lifetime member in recognition of his services to the life sciences. He holds several academic, charity and life sciences chairmanships and senior board positions including Chairman of the Pharmaceutical Directors Club (PDC).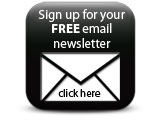 Nigel Brooksby said: "I am delighted to take on this position at such a pivotal phase in the company's development. Pertinax has enormous market potential in multiple fields. We are already in talks with several manufacturers and in the course of the next twelve months, we confidently expect to have applications of Pertinax in development for use in wound care, veterinary and dental products."
Companies