Pharmaceutical market in Brazil set to be worth almost US$48bn by 2020, says GlobalData
Helped by rising chronic and lifestyle-associated diseases and government investment in healthcare
Key drivers of market growth in the Brazilian pharmaceutical market include a rising incidence of chronic and lifestyle-associated diseases as the population ages, as well as robust investment in healthcare, finds a study by research and consulting firm GlobalData.
These factors are expected to help the market to expand in value from US$29.4bn in 2014 to approximately $47.9bn by 2020, says the report, CountryFocus: Healthcare, Regulatory and Reimbursement Landscape – Brazil.
Joshua Owide, GlobalData's Director of Healthcare Industry Dynamics, says: 'Brazil has emerged as a global manufacturing hub for pharmaceutical and biotechnology companies, with countries such as India investing heavily in the manufacturing sector after former Brazilian health minister, José Serra, invited investment from generic companies.
'As a consequence, Brazil is now one of the most attractive and promising pharmaceutical markets in the world. Indeed, its pharmaceutical market value has increased considerably over the past six years, having more than doubled from $14.1bn in 2008.'
Brazil is now one of the most attractive and promising pharmaceutical markets in the world
GlobalData's report also says Brazil's market for generic drugs is witnessing rapid growth, with almost all of the country's generics procured by the public healthcare system.
Owide continues: 'Government initiatives, such as the People's Pharmacy programme (Farmácia Popular), have been responsible for the increased usage and availability of generics, further boosted by the announcement of a $34bn investment in the Brazilian healthcare sector in 2014.
'According to the US Department of Commerce, approximately 80% of pharmaceutical companies in Brazil are domestic, and this number has been increasing since the Generic Law was introduced in 1999. However, multinational companies currently generate higher revenues than domestic companies.'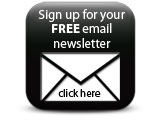 The leading multinationals operating in the Brazilian pharmaceutical market are Pfizer, Novartis and Roche, while the major domestic companies are Hypermarcas and EMS Sigma Pharma, according to GlobalData.
Companies