Pharming to build downstream processing facility in Oss
The facility will process the starting material for the company's Ruconest product
Pharming Group is building a facility to expand the company's downstream processing capacity for its product, Ruconest (recombinant C1 esterase inhibitor (rhC1INH)).
The facility will include the purification, filtration and concentration of the starting material. Construction is planned to begin mid-2021 at Pivot Park in Oss, the Netherlands. Pivot Park is also the location of BioConnection, Pharming's contracted fill and finish facility, in which Pharming holds a minority stake.
At Pivot Park, Pharming will move into a five-story building, specially designed for the company with a total floor space of approximately 4,000 sqm. Pharming's arrival at Pivot Park will create at least 40 jobs in Oss.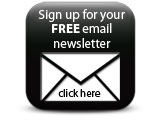 Sijmen de Vries, Chief Executive Officer of Pharming, said: "With an increasing demand for Ruconest for the treatment of hereditary angioedema and an increasing need for rhC1INH in our clinical trials in new, large indications, we continue to invest in expanding our in-house processing capabilities as part of our strategy to deliver long-term growth. We look forward to initiating construction on the new facility mid-2021."
Brigitte Drees, Chief Executive Officer of Pivot Park, said: "Pharming is an asset to our campus. On the one hand because the company is an established name in the pharmaceutical industry. On the other hand, because it fosters open innovation and knowledge sharing, just like the more than sixty companies that are already established here. You can be sure that Pharming will soon feel at home in our community. And that we will facilitate the company in its development."
Companies