PolyTherics acquires Warwick Effect Polymers
Biotechnology | Finance | Research
Expands polyethylene glycol (PEG) technology portfolio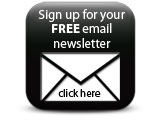 PolyTherics, a UK biopharmaceutical company, has acquired Warwick Effect Polymers (WEP), a provider of specialist biopolymers for the modification of biological products.

WEP, based on the University of Warwick Science Park in Coventry, UK, has developed two proprietary biopolymer technologies, PolyPEG and GlycoPol and expects to announce licensing deals for these technologies this year.

PolyPEG is a low viscosity comb polymer for extending the duration of action of biopharmaceuticals that is especially applicable to high concentration protein products.

GlycoPol is a glycopolymer for targeting the delivery of therapeutic agents, including RNAi and aptamer molecules, to specific glycan receptors on cells.

London-based PolyTherics' proprietary conjugation technologies, TheraPEG, CyPEG and HiPEG, have been used extensively to attach polymers, mainly poly(ethylene) glycol (PEG), to specific sites on proteins and peptides to extend their duration of action and, more recently, to produce antibody drug conjugates for delivery of imaging agents or cytotoxic drugs to target cells.

John Burt, chief executive of PolyTherics, said the acquisition of WEP gives PolyTherics broader technology capabilities for the pharmaceutical and biotechnology company partners that the two companies have separately served.

PolyTherics has licensing agreements with Celtic Pharma and Nuron Biotech and expects products developed using its technologies to be in clinical development in the next 1–2 years.

The firm has raised more than £7.5m of private equity and is backed by a number of institutional investors.


Companies