PolyTherics wins funding to further PEGylation development
Biotechnology | Finance | Research
PolyTherics, a UK user of biomedical polymers to optimise pharmaceuticals, has completed an investment round of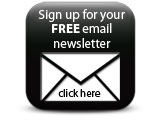 PolyTherics, a UK user of biomedical polymers to optimise pharmaceuticals, has completed an investment round of £3m, led by Imperial Innovations Group. Other investors included Longbow Capital and The Capital Fund.

The same syndicate invested £2.3m in the company in June 2007.

Since it started operation in 2002, PolyTherics, a spinout from Imperial College, London, has developed technologies to improve the properties of biologics for therapeutic use.

Having already out-licensed its targeted TheraPEG PEGylation technology to several commercial partners, the company says it will use the new funds to exemplify its HiPEG and CyPEG PEGylation platforms in the context of novel peptides and proteins as potential "biobetter" products. The company will also continue to out-license its PEGylation technologies while seeking external grants to support its research.

Robert Bahns of Imperial Innovations joins the board of PolyTherics at this investment round.

Keith Powell, Chief Executive Officer of PolyTherics, said: "Moving now into this exciting next phase of development, we are pleased that our investors have continued to recognise the value-creation opportunity that PolyTherics represents. Our licensing business has generated significant revenues while we continue to innovate technologies and explore new ways to enhance the duration of action of drugs."

Susan Searle, Imperial Innovations" chief executive, said: "TheraPEG technology has the potential to make a significant impact on drug development in many different fields of healthcare."





Companies