PrecisionLife announces appointment of SVP of Healthcare
The appointment demonstrates the company's focus on developing the US market
PrecisionLife has appointed Simon Beaulah as SVP of Healthcare and Head of US Operations. Simon has spent more than 20 years leading product and business strategy and teams for informatics businesses in the healthcare and life science ecosystems.
Most recently, Simon was Director of Healthcare at Linguamatics, leading its healthcare business unit for seven years, driving its market and partnering strategy, product focus, and supporting the integration into IQVIA.
Prior to that, he spent five years at InforSense and IDBS leading product marketing efforts and served as Marketing Director of Translational Medicine at IDBS Healthcare.
Dr Steve Gardner, CEO of PrecisionLife, said: "We're delighted that Simon has joined us at such an exciting time in the growth of PrecisionLife. He has significant experience and networks in the healthcare field and understands the potential impact and opportunities created by our platform, as well as the challenges the industry faces.
Simon will lead our healthcare activities in the public health, provider and payer space as well as spearheading our US team's growth as we continue to expand our client base in North America. We're delighted to be able to bring Simon onto our executive team as we continue to evolve our capabilities and commercial profile further."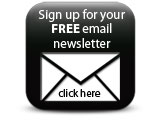 "I'm incredibly excited to be joining the PrecisionLife team," said Simon. "I believe that PrecisionLife's unique analytical capabilities are the key to bringing together the fields of Real World Evidence, clinical medicine and genomics – which will be transformational in the delivery of precision medicine. PrecisionLife's patient stratification capabilities in disease populations explain the complex genetic and phenotypic interactions at play so that we can treat patients more effectively."
Companies