ProJect Pharmaceutics expands drug formulation capacity
A specialist in formulation and process development for parenteral drug products has extended its laboratory safety facilities dedicated to handling GMO S2 and BSL-2 based biological products
ProJect Pharmaceutics (PJP), the German parenteral drug formulation manufacturer, has extended its laboratories dedicated to handling biological products, such as live virus vaccines, protective and therapeutic vaccines, and gene and cell therapy products.
The GMO S2 and BSL-2 safety lab is equipped with a dedicated pilot freeze dryer to design tailored lyophilisation cycles, which are both maximally robust and efficient.
Cutting-edge analytical high-throughput methods have also been implemented to select the most effective combination of excipients for the final drug product to maintain the active quaternary structure of a virus capsid and avoiding aggregation, even under stress conditions like elevated temperature, freezing and freeze drying.
According to PJP, its long-lasting experience and deep understanding of the challenges when processing bio-therapeutics enables the company to provide smart formulations and manufacturing processes for virus vaccines or other classified drug products in its dedicated labs, fulfiling the mandatory safety requirements up to GMO S2 and BSL-2 classification.
"Customers will benefit from safer products with an optimised stability profile and reduced manufacturing costs," said PJP.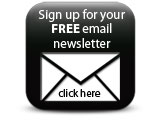 Headquartered in Martinsried, Munich's science suburb, ProJect Pharmaceutics offers tailored pharmaceutical formulations and lyophilisation processes for therapeutic proteins, peptides and other therapeutic compounds.
Companies