ProMetic appoints new Chief Medical Officer
Dr John Moran will take up the role on 1 March
Canadian biopharmaceutical firm ProMetic Life Sciences has appointed John Moran as its new Chief Medical Officer. He takes up the role on 1 March.
Before joining ProMetic, Moran was Vice President, Clinical Affairs – Home Modalities at DaVita HealthCare Partners, where he was responsible for the quality of care and related business issues for home dialysis patients in more than 900 care centres. Moran is also a Consulting Professor in the Division of Nephrology at Stanford University School of Medicine.
Previously, he spent seven years as Senior Vice President, Clinical Affairs for Satellite Healthcare, four years as Senior Vice President and Chief Medical Officer for Vasca and more than three years as Vice President for Clinical Development and Marketing for the Renal Division of Baxter Healthcare.
Moran said: 'As a member of ProMetic's Board of Directors for the past two years, I have closely followed the expansion of ProMetic's compounds into a compelling therapeutic franchise. As a physician, it will be my privilege to see ProMetic's small molecule drug candidates and plasma derived therapeutics finally address many severe unmet medical conditions.'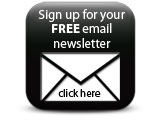 He added: 'As evidenced by the first-in-class efficacy demonstrated in some of the most stringent preclinical fibrotic models and the recent successful operational launch of the plasma purification facility, ProMetic is now well positioned to become a leading provider of innovative medical therapies.'
Companies