Profit and sales rise at Novo Nordisk in first-half
Led by type 2 diabetes drug Victoza and modern insulins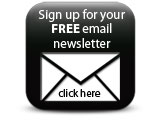 Danish pharmaceuticals manufacturer Novo Nordisk reported a 19% increase in pre-tax profit to DKK10.7bn (US$2.04bn; £1.3bn; €1.4bn) for the first six months of 2011.

Total sales increased by 9% to DKK31.7bn.

The world's leading producer of insulin said all regions contributed to this sales growth, with the majority coming from Victoza (GLP-1 therapy for type 2 diabetes), up a whopping 253% to DKK2.38bn, and modern insulins, including NovoRapid, NovoMix and Levemir, up 8% to DKK13.7bn.

Human insulin sales fell by 10% to DKK5.3bn.

Lars Rebien Sørensen, president and chief executive, said he was satisfied with the results of the first six months, and raised the company's outlook for the full year.

Novo Nordisk now expects sales growth in 2011 of 9–11% and growth in operating profit of 15–19%.

Currently, around 44% of Novo Nordisk's modern insulin volume in the US is being sold in the prefilled FlexPen device, compared with around 41% for the same period last year.

Sales in Europe declined by 1% in the first six months. The insulin volume market growth in Europe is currently below 3%, and Novo Nordisk says insulin sales have been negatively impacted by market share losses, especially in the UK, and the healthcare reforms implemented during 2010.

The penetration of the modern insulin portfolio continues and, consequently, human insulin sales are declining.

Around 96% of Novo Nordisk's insulin volume in Europe is currently sold in devices.

Sales in International Operations increased by 8%, driven by modern insulins. Human insulin sales are unchanged compared with the first six months of 2010. Around 57% of insulin volume in International Operations non-tender markets is sold in devices.

Sales in China increased by 15% led by sales of modern insulins, with around 96% in devices.

Three modern insulins, Levemir, NovoRapid and NovoRapid Mix 30, led sales in Japan and Korea, which increased by 3%, but this growth was offset by a decline in human insulin sales. Approximately 98% of Novo Nordisk's insulin volume in Japan comes from the NovoPen and FlexPen devices.

Victoza sales were 'solid' in the US and Europe, with the global rollout of the drug continuing. The drug is now available in 36 countries, including Brazil, Philippines, Singapore and Slovenia.

NovoNorm/Prandin/PrandiMet (oral antidiabetic products) sales increased by 1%, mainly from growth in China, which was offset by lower sales in Europe due to generic competition in several countries.

Sales of biopharmaceutical products rose by 5% to DKK7.8bn, with all regions contributing to the growth. In this segment, NovoSeven (bleeding disorders therapy) sales increased by 3% and Norditropin (growth hormone therapy) by 4%.

During the first six months Novo Nordisk invested DKK4.6bn in research and development, a rise of 1%.


Featured Companies