Roche and Molecular Partners collaborate to develop new cancer treatments
Agreement will combine novel biologics (DARPins) with Roche drug-conjugate technology
Roche and Swiss biotech Molecular Partners have entered into a research collaboration and licensing agreement to develop and commercialise several proprietary therapeutics incorporating Molecular Partners' DARPin biologics conjugated to toxic agents developed at Roche for the treatment of cancer.
Under the agreement, Roche has rights to develop and commercialise several DARPin-based products. Molecular Partners will receive upfront and initiation payments of up to CHF55m (€45m).
Molecular Partners will also receive research funding and potentially could earn more than CHF1bn if all development and sales milestones are met for all potential products. In addition the firm will receive tiered royalties on any future product sales.
DARPin-drug conjugates would be an exciting new class of drugs offering the potential of enhanced efficacy with substantial patient benefit over existing therapies, the firms said.
DARPins are non-antibody-based small proteins where a variable region has been engineered for target binding. Their small size and high binding affinity enable them to hone in on and penetrate deep into solid tumours. They are thus ideal targeting agents to deliver toxic agents to tumours to kill cancer cells. They are also believed to have a higher selectivity for tumour cells compared with other biologics including antibody drug conjugates.
'We are excited about this collaboration as the DARPin platform is truly complementary to our internal capabilities in the large molecule space,' said Sylke Poehling, Head of Large Molecule Research at Roche. 'In the field of drug conjugates, we have identified an excellent opportunity to combine our expertise with the leading company in non-antibody scaffold technology to develop transformative cancer medicines.'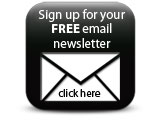 Christian Zahnd, Chief Executive of Molecular Partners, added: 'Roche is one of the top players in oncology and specifically the toxic payload field. By combining its technical and commercial expertise with our DARPin R&D expertise, we can rapidly develop a pipeline of highly differentiated products offering a novel approach to treating patients far more quickly than we could do independently, offering new hope for patients with unmet medical need.'
Companies