Roche signs Parkinson's deal with Prothena
Potential for Prothena to receive up to US$600m in milestone payments
Roche has signed a deal with Ireland's Prothena Corporation worth up to US$600m to develop and commercialise a treatment for Parkinson's disease.
Under the deal, the Swiss drugmaker will gain access to Prothena's PRX002, a monoclonal antibody for the treatment of Parkinson's disease that is expected to enter Phase 1 clinical trials in 2014.
Prothena will receive an upfront payment and clinical milestone of $45m. The firm is entitled to receive additional payments of up to $555m if it meets development, regulatory and sales milestones.
'Parkinson's is a severely debilitating and progressive neurodegenerative disease that leads to both a gradual worsening of motor function and cognitive and behavioural alterations,' said Luca Santarelli, Head of Neuroscience and Small Molecules Research at Roche. 'Currently, there is no treatment that modifies its course, and by targeting one of Parkinson's key molecular determinants, PRX002 has the potential to slowdown or reduce its progression.'
This approach is consistent with Roche's strategy in other neurodegenerative diseases, such as Alzheimer's, Huntington, Multiple Sclerosis or Spinal Muscular Atrophy.
Dale Schenk, President and Chief Executive of Prothena, added: 'By combining Roche's expertise with our own, this collaboration will greatly enhance our development efforts with PRX002 and allow us to move forward in a more comprehensive manner. This collaboration also represents an important milestone in our growth as we continue to execute on our corporate strategy to be a leading fully-integrated biotechnology company.'
Prothena, which was spun out of Irish drugmaker Elan in December 2012, will also receive 30% of the profits on US sales and will share 30% of the development and commercialisation costs.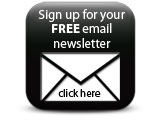 Outside the US, Roche will have sole responsibility for developing and commercialising PRX002 and will pay Prothena up to double-digit royalties on net sales.
Companies