Roquette completes injectable carbohydrate plant at Lestrem
Part of long-term aim to meet increasingly sophisticated supply demands
Roquette has completed its injectable carbohydrate plant at Lestrem in France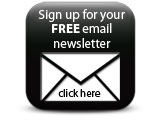 Carbohydrates for injectable use, such as Roquette's pyrogen free nutrients and osmotic agents Lycadex, Pearlitol and Neosorb, are highly controlled pharmaceutical active ingredients that are essential in the preparation of large volume parenterals. These lifesaving medicines are taken for granted by all public health organisations and institutions. the firm says.

The large-volume injectable solutions prepared with such carbohydrates, mainly glucose solutions, are expected to be readily available and always of the highest quality. Poor quality or supply chain issues could endanger lives.

The paradox for carbohydrate producers is that these highly specialised and regulated ingredients are small-scale compared with the wider portfolio of products from the starch biorefinery industry and organic growth is limited. Yet health suppliers, hospitals and clinics continue to regard them as commodities and therefore a preferred target for price reductions.

Such a niche market is a challenging environment for investment, but Roquette says it decided to invest in the Lestrem plant as part of its long-term aim to remain a responsible supplier to this demanding field.

The French firm has in fact been pioneering the development of dextrose grades for the preparation of injectable and dialysis solutions over many decades and is a leading European manufacturer. To ensure the continuity of these products, the firm has continually invested in the Lestrem facility, while also building an identical plant in the US for international supply back-up options.

Roquette has now completed the most recent investment phase at Lestrem on its injectable carbohydrate facility.

The firm says this major capital investment, approved in 2008, will support the increasingly sophisticated demands of the injectable industry. The facility will be of GMP standard, the same as the previous one, so that integration into current production capacity will be seamless through 2011.


Companies