Roquette completes the acquisition of Itacel
Roquette, a specialist in innovative plant-based ingredients, has completed the acquisition of Itacel from Blanver, reinforcing its ambition of being a leader in pharmaceutical excipients
Itacel is a key player in the pharmaceutical excipients market in Latin America. This acquisition will reinforce Roquette's position as a major supplier to the pharmaceutical industry and a global leader in natural-based pharmaceutical excipients solutions.
The combination of the two businesses will contribute to Roquette's strategic growth plan in the Food, Nutrition and Health markets, and will create new opportunities for Roquette and Itacel's customers and employees.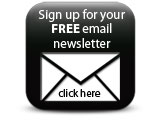 Roquette is a specialist of food ingredients and pharmaceutical excipients. The products and solutions developed by the Roquette Group deliver proven technological, nutritional and health benefits precisely tailored to the pharma, nutrition, food and selected industry markets.
Companies