Roquette increases raw materials prices
Robust market allows for return to sustainable pricing levels
The market for carbohydrates and polyols as raw materials (humectants) for personal care, oral care and health applications has seen robust growth in recent months.
This sharp turnaround demonstrates that these raw materials produced from renewable resources are resilient and that capacity exists to supply the industry reliably, provided that a sustainable pricing level is reached.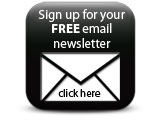 Roquette as one of the European leaders in the BtoB supply of these raw materials is, as a consequence, announcing price increases in several of its product lines to achieve as a minimum the level attained in 2008 before the industrial downturn. Roquette is a private family business and is the world polyol leader and one of the major global players in the starch field (No 2 in Europe and No 4 in the world).
Featured Companies