SGS Life Sciences Services announces new French facility
To increase its quality control service throughput and integrate biopharmaceutical analysis
SGS will open a new laboratory in Villeneuve la Garenne, France in Q2 2015
SGS Life Science Services, a leading pharmaceutical analytical and bioanalytical contract solutions provider, is to build a new facility in Villeneuve la Garenne, France to expand its business in the country.
The new location will replace an existing laboratory in Clichy and will increase the company's Quality Control service throughput while supporting an expanding research and development pipeline of new biopharmaceutical drugs within France.
The new laboratory will be completed in Q2 2015.
The 2,000m2 site is split over two floors, each dedicated to a specific function, to increase efficiency. The services currently offered at Clichy, including analytical chemistry, microbiological analysis, stability studies and method development services, will be transferred to the new site, along with additional services for biopharmaceutical analysis, including amino acid analysis and mycoplasma testing.
Investment will also be made to increase the number of containment hoods to handle biological entities safely, as well as walk-in stability testing chambers for small molecules.
This investment is a significant step for SGS and its positioning within France
The new site will be accredited to comply with current Good Manufacturing Practice regulations, as is the current facility at Clichy.
'This investment is a significant step for SGS and its positioning within France, one of the three largest bio/pharmaceutical markets in Europe,' said Paul Beyou, Director of Life Science Services, Clichy.
'We see the site as being an important strategic tool to keep in step with the small molecule quality control market and begin to address the biologics pipeline within the country.'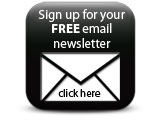 The investment comes after SGS announced increased analytical capabilities at its facility in Poitiers, France, earlier this year, and follows the expansion of the SGS facility in Shanghai, China.
Featured Companies