Saint-Gobain adds high purity option to Sani-Tech line
Ultra-HP combines reinforced outer jacket with fully bonded FEP liner
Sani-Tech Ultra-HP high purity hose for biopharmaceutical applications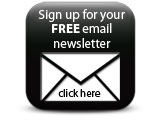 Saint-Gobain has added the Sani-Tech Ultra-HP high purity hose to its Sani-Tech line of fluid transfer products.

Ultra-HP combines a tough outer jacket and hose comprising multiple layers of Sani-Tech Ultra platinum-cured silicone and 316L stainless steel helical wire reinforcement with a PharmaFluor FEP liner. The liner's smooth inner bore surface provides both optimal flow and ease of cleaning and sanitisation.

The PharmaFluor FEP liner is said to minimise bonding of biological materials and maintains fluid purity due to low TOCs, extractables and leachables. The liner is fully bonded to the silicone hose using a patented bonding technology, which helps ensure a high purity fluid path.

The company says the hose's overall light weight, low force to bend and exceptional flexibility make it suitable for a variety of applications, including bioprocessing, load cells, product transfer and steam-in-place/clean-in-place (SIP/CIP).

Sani-Tech Ultra-HP hose is made from USP Class VI compliant materials and certified to meet USP <88>, USP <87>, EP 3.1.9, ISO 10993, FDA 21 CFR 177.2600 and FDA 21 CFR 177.1550 requirements.


Companies