Sanifit appoints Cris Calsada as Chief Financial Officer
Laboratoris Sanifit, a clinical-stage biopharmaceutical company focused on treatments for calcification disorders, announced the appointment of Cris Calsada as Chief Financial Officer.
Calsada joins Sanifit with more than 20 years of corporate finance and executive experience in the life sciences and technology industries.
She was most recently COO and VP of Finance at Ambrx where she led the company's finance organisation during its Series A financing completed in 2005 through its acquisition in 2015.
In total, Ambrx received $300 million in gross proceeds from equity and strategic transactions during her tenure. Prior to Ambrx, Calsada served as Executive Director of Finance at Sony Online Entertainment as well as practiced for several years as a certified public accountant.
Calsada received a BSc in Business Administration with emphasis in Accounting from San Diego State University and an MBA from the University of Southern California Marshall School of Business.
Joan Perelló, CEO of Sanifit, said: "We are excited to welcome Cris to our senior leadership team, her strong leadership and first-hand expertise in the financial and strategic operations of clinical stage therapeutics development will be instrumental as we grow our business and advance our pipeline."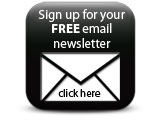 Sanifit is currently conducting a phase IIb study in ESRD patients and conducting the orphan-designated development programme in calciphylaxis.
Companies