Sanofi forms two-year rare disease partnership with MabImprove
To develop an aerosol antibody formulation to treat idiopathic pulmonary fibrosis
French drugmaker Sanofi has formed a two-year public-private partnership with MAbImprove Laboratoire d'Excellence (LabEx), coordinated by the Université François-Rabelais de Tours, to develop an aerosol antibody formulation to treat patients with idiopathic pulmonary fibrosis, an orphan disease for which there are currently no effective treatments.
The project will focus primarily on developing an optimal formulation for antibody inhalation to the lung.
The partnership will leverage the expertise of multidisciplinary teams within the Université François-Rabelais de Tours and teams from the university's Centre for the Study of Lung Diseases (CEPR), INSERM and Sanofi R&D teams in France and at Genzyme in the US.
Professor Loïc Vaillant, President of the université de Tours, commented: 'This partnership with Sanofi recognises the expertise of our research teams following the award of the Laboratory Excellence label by the French government. This commitment over a two-year period opens the way for major innovations in our field.'
Isabelle Thizon-de Gaulle, Vice President, European Strategic Initiatives & Scientific Relations, Sanofi, added: 'Together, our innovative approach in the treatment of idiopathic pulmonary fibrosis brings hope for patients.'
Idiopathic pulmonary fibrosis is a progressive, diffuse and fatal chronic lung disease. Its causes are unknown and its prevalence ranges from 1.25 to 23.4 per 100,000 population in European countries, with average survival of three to five years following diagnosis. The poor prognosis and lack of an effective treatment necessitates development of a new bio-medicine.
Antibody inhalation offers the prospect of greater efficacy and reduced side effects from those reported for systemic administration.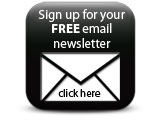 With its multidisciplinary focus, the université François Rabelais de Tours is the leading public research institution in France's Centre region, with more than 32 research laboratories.
Companies