Sanyo incubator offers uniform culturing environment
Includes optional hydrogen peroxide decontamination system
Sanyo's MCO-19M multi-gas incubator provides accurate control of O2 and CO2 levels combined with precisely regulated temperature. It achieves a stable, uniform culturing environment, ensuring ideal growth conditions and excellent reproducibility of experimental results.

MCO-19m multi-gas incubator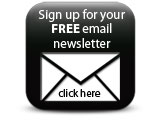 The MCO-19M also introduces the option of a hydrogen peroxide decontamination system that enables full decontamination and incubator cleaning to be completed in less than a morning.

Incorporating Sanyo's proprietary single-beam, dual detector infrared CO2 sensor, the MCO-19M delivers precise CO2 control and continuous zero calibration. The solid state CO2 sensor is not affected by humidity or temperature changes and has no moving parts, thereby improving reliability. O2 is measured using a solid state zirconium sensor. Sub-ambient O2 levels can be maintained from 1–18% and enriched levels from 22–80%, simultaneously with a CO2 range from 0–20%.

The incubator also uses Sanyo's patented direct heat and air jacket conditioning system. With multiple heating zones under microprocessor control, the temperature throughout the chamber is precisely regulated.

The InCu saFe copper-enriched stainless steel interior continuously inhibits growth of moulds, fungi, mycoplasma and bacteria and with the optional patented SafeCell UV system, airborne and water contaminants are eliminated without harming cell cultures.

Other features of the MCO-19M include an automatic gas switchover system that changes from the primary to a secondary gas cylinder for either oxygen or nitrogen, and an optional secondary gas switchover system for CO2, ensuring continuity of supply. There is also a newly designed multiple glass inner door system which makes it unnecessary for the door to be fully opened when removing cell cultures.


Companies