Saudi Arabia to take back control of its healthcare industry
Aims to change patent regulation, drug approvals and employment law to promote local companies
Saudi Arabia is taking back control of its healthcare industry, according to a new report by the business intelligence firm GlobalData.
The new study, Healthcare, Regulatory and Reimbursement Landscape – Saudi Arabia, says the country is attempting to seize back power over this industry, which has historically been controlled by expatriates. To do this, the government is attempting to change patent regulation, drug approvals, and employment law to promote local pharmaceutical and medical devices companies.
Saudi Arabia is largely dependent on an expatriate workforce, hiring just one national for every 13 foreigners. However, the government has now initiated employment-generation programmes, targeting unemployed Saudi youths in an effort to promote the 'indigenisation' of the workforce.
In January, the Saudi government announced plans to create three million new jobs for unemployed citizens by the end of 2015, with an additional three million jobs by 2030. It also wants companies to fill nearly 30% of their staff with Saudis across all industries, including medical technology and pharmaceuticals.
The Saudi government also aims to streamline the pharmaceutical and medical technology industries in the country by working to simplify regulatory processes and accelerate approval.
The SFDA is now responsible for ensuring the safety of food and drugs
In 2009, it was estimated that 14% of medicines sold in Saudi Arabia were fake or counterfeit, and this spurred the creation of the Saudi Food and Drug Authority (SFDA) whose primary role is to control and block the counterfeit medicine market.
The SFDA is now responsible for ensuring the safety of food and drugs, as well as the safety of biological and chemical substances. It has set up compulsory standards specifications for these products, whether they are imported or locally manufactured, and has established an online application and registration system for the market authorisation procedure, benefiting both local and foreign pharmaceutical companies.
According to the World Intellectual Property Organisation 2011 annual report, Saudi Arabia registered 147 patents, the most among the Arab countries. The country is also fully compliant with the Trade-Related Aspects of Intellectual Property Rights (TRIPS), which helps to bring foreign investments into the country and promotes licensing and manufacturing agreements between multinational proprietary drug producers and local manufacturers.
In 2011, the population of Saudi Arabia was approximately 28.17 million, growing at an annual rate of 3.8%. The mortality rate was almost steady at approximately four deaths per 1,000 due to advances in the healthcare infrastructure and medical and diagnostic services.
The value of the pharmaceutical market was estimated at $3.5bn in 2011, one of the largest in the Middle East, and is expected to reach US$5.6bn by 2020, increasing at a projected Compound Annual Growth Rate (CAGR) of 5.4%, the report says.
The medical device market was worth approximately $1.5bn last year, and is expected to grow to $2.3bn by 2020, a projected CAGR of 4.5%.
GlobalData attributes the growth in the healthcare market in Saudi Arabia to increasing awareness of health and well-being in society; growing affordability and compliance; and a strategic move towards compulsory health insurance.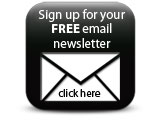 Currently, patented drugs have a dominant position in the market; however, government incentives have driven the rapid expansion and adoption of generics.
Companies