Selecta Biosciences and Sanofi agree synthetic vaccines pact
Selecta is eligible to receive milestones totalling US$300m
Selecta Biosciences, a US biopharmaceutical company based in Watertown, MA, specialising in synthetic vaccines and immunotherapies, has entered into a strategic global collaboration with French drugmaker Sanofi.
The two companies aim to discover highly targeted, antigen-specific immunotherapies for life-threatening allergies.
Under the terms of the agreement Selecta is eligible to receive several pre-clinical, clinical, regulatory and sales milestones totalling US$300m per allergen indication for up to three immunotherapy candidates, the companies said. Selecta is also entitled to up double-digit tiered royalties as a percentage of product net sales for each commercialised immunotherapy.
Sanofi gains access to Selecta's proprietary Synthetic Vaccine Particle (SVP) technology and obtains an exclusive licence to develop an immunotherapy against a life threatening food allergen and an option to develop two additional candidate immunotherapies for allergies each to a specific food or aeroallergen.
Werner Cautreels, president and CEO of Selecta, said: 'In allergies, as well as auto-immune diseases, organ transplantation, and protein replacement therapies, there is a lack of specific, effective and safe treatments to prevent undesired immune reactions.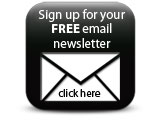 'Selecta's SVP technology can restore balance to dysregulated immune systems by producing immune tolerance to specific antigens. Our approach addresses the underlying causes of these diseases and thereby makes advances beyond today's symptomatic treatments and allergen avoidance strategies.'
Companies