Sewtec opens new R&D Centre in South Yorkshire
To allow further development of robotic systems and grow the business
Simon Reevell MP (right) with Sewtec Research and Development Manager, Gary Robinson
UK automation solutions specialist Sewtec, which designs and installs bespoke production lines for the pharmaceutical industry, has invested £500,000 in the establishment of a stand-alone Research & Development Centre, to support customer projects and enable the company to further develop its robotic solutions and grow the business.
The new facility, next to Sewtec's manufacturing HQ in Ravensthorpe Industrial Estate, Dewsbury, South Yorkshire, was officially opened by local MP Simon Reevell. Also in attendance were representatives from Kirklees and Leeds City Council.
The 5,500ft2 building has already resulted in six new jobs, including two graduate designers and it is anticipated that a further four positions will become available early next year. As well as its R&D function, a secure build area will also be created where confidential customer projects can be developed and constructed in complete privacy.
The Sewtec facility will work alongside customer teams to assess the feasibility and costings for any proposed new system and create initial test rigs.
The R&D Centre will also offer some graduate training opportunities, enabling them to gain experience in all areas of design and automation. It is anticipated that trainees will be able to move to positions within Sewtec's main manufacturing operation.
In addition, Sewtec is forming partnerships with a number of universities, including Huddersfield University's Engineering Department and the Keyworth Institute at Leeds University, to drive innovation and new product development in a number of specialist areas including robotic systems, high-speed continuous motion assembly systems, tamper-evident machines and track and trace technology.
'Our new R&D Centre will enable us to provide vital early support work for our customers, which will help to ease the decision-making process for investment in new systems,' said Sewtec's Managing Director Bernard Meehan.
'It will also allow us to refine and further improve our design and technical expertise and so continue to expand our product offering and grow our business in both existing and new markets.'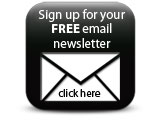 Sewtec was established in 1867 as the design and development house for Singer, the sewing machine manufacturer. In 1982, the company broke away from the sewing industry to become involved in special purpose applications for the worldwide automotive sector. Since 1987 Sewtec has concentrated on FMCG industries. Today the company employs nearly 100 people and turnover has quadrupled in the last five years.
Companies