Sharp appoints EU Qualified Person for market release services
Ria Rhemrev-Boom has held key roles at pharma companies throughout more than 35 years in the industry
Sharp, part of UDG Healthcare, has appointed Ria Rhemrev-Boom as its lead EU Qualified Person (QP) for market release services.
Rhemrev-Boom will take responsibility for leading Sharp's QP release to market services for its customers, ensuring the medicines manufactured, packaged and handled throughout the supply chain comply with EU GMP rules and all applicable regulatory standards.
Rhemrev-Boom has a PhD in Medical Science from the University of Groningen and has worked key roles in pharma and biotechnology during more than 35 years in the industry. She has experience in delivering QP services and implementing quality management systems.
Robert O'Beirn, Managing Director of Sharp Europe, said: "Ria's appointment is a key part of Sharp's strategy of ensuring we offer a full suite of services for our customers. This will be particularly important to biotech manufacturers and virtual businesses as they often require support in the EU in relation to the release of their products onto the market.
"She will be instrumental in helping to streamline the journey of our customers' products to market in the EU and will further enhance the strong quality culture in the Sharp EU organisation, led by Chris Bruyninckx, QA/RA Manager of Sharp Europe.
"We continue to focus on quality and improving the services we offer to our clients. With our global network of facilities, the addition of Ria leading our QP release to market service will ensure we offer an enhanced customer experience as we help clients meet the unique regulatory demands in the EU."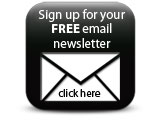 Complemented by Sharp's cloud-based QMS, QualityOne, and the implementation of an electronic batch record infrastructure, the addition of QP market release services means the company can now offer enhanced packaging and release services. These capabilities are aimed to help pharmaceutical companies around the globe to bring their products to the market faster and more efficiently.