Shimadzu gives free lamps with spectrophotometers trade up offer
All existing customers of UV-VIS spectrophotometers can trade up and receive two lamps at no extra charge
Shimadzu is offering all existing customers of UV-VIS spectrophotometers a trade-up to the UV-1900 with two lamps at no extra charge.
Shimadzu UK provides a broad range of analytical instruments indispensable for research, development, and quality control in a variety of fields.
The trade up to the UV-1900 makes operation easy with an ergonomic touch-screen display positioned at the very best viewing angle for the user.
Advanced Regulatory Compliance
Validation functions enable checks in accordance with Pharmacopeia (JP, USP, and EP) to be performed easily
In combination with LabSolutions DB/CS, comply with FDA 21 CFR Part 11 and PIC/S GMP guidelines
High Performance to meet diverse needs
Fastest scan speed at 29,000 nm/s, which enabled unsurpassed results
Low stray light of less than 0.02% (220 nm) and high photometric repeatability of ±0.0002 Abs ensures accurate quantitation across a wide concentration range
Expansion options with LabSolution platform for future workstation
Main specifications
Spectral bandwidth: 1 nm
Wavelength range: 190 to 1,100nm
Photometric system: Double beam optics
Scanning speed: 2 to 29,000 nm/min
Dimensions: W450 xD501 xH244 mm
Weight: 16.6 kg
Software: Photometric mode, spectrum mode, quantitation mode, kinetics mode, time scan mode, DNA/protein quantitation function, instrument validation function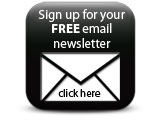 For enquiries, contact info@shimadzu.co.uk or click here.
Featured Companies