Shire appoints president of Regenerative Medicine business
Jeff Jonas gains a promotion
Shire has appointed Jeff Jonas as president of its Regenerative Medicine (RM) business. He reports to Shire's chief executive, Angus Russell, and joins the Shire Leadership Team.
After a varied career in R&D, commercial and entrepreneurial business roles, Jonas joined Shire in July 2008 as leader of the Specialty Pharmaceuticals (SP) R&D team.
Jonas has been involved with the RM business since Shire acquired it as Advanced BioHealing in June last year. In addition to his role as head of the SP R&D team, he has been leading the RM R&D team.
Arnaud Partiot will take Jonas's former position as head of the SP R&D team. Partiot has been a senior member of the Shire SP team in various clinical research & development, medical affairs and commercial roles since joining Shire in 2004.
Kevin Rakin, who led Advanced BioHealing since 2007 and during its integration into Shire, is stepping down as Regenerative Medicine president and from the Shire Leadership Team to pursue new career interests.
Jonas said: 'Shire's Regenerative Medicine business has so much potential; it serves a growing patient population with unmet needs and we have an excellent, differentiated product in Dermagraft, already commercialised for diabetic foot ulcers. We're exploring other possible indications for Dermagraft and we believe we can expand its use into new geographies.'
Before joining Shire, Jonas was executive vice president at Isis Pharmaceuticals in charge of clinical and pre-clinical development, regulatory affairs, quality assurance and compliance, and had broad responsibility for the product pipeline.
Prior to this, he was chief medical officer and executive vice president at Forest Laboratories.
He began his career at Upjohn Laboratories where he advanced to the position of chief medical officer.
Jonas has also been a successful entrepreneur. He founded and led AVAX Technologies, a leader in autologous cell therapy and individualised therapy, through several successful financings, including an initial public offering in 1997.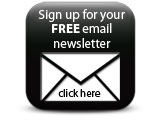 In 2001, he co-founded SCEPTOR Industries, a biotechnology company involved in biodefence surveillance.
Companies