Shire named Company of the Year in Mediscience Awards
Wins title for the second consecutive year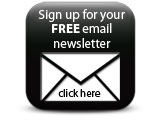 Shire, a specialist global biopharmaceutical company, has been named Company of the Year at the European Mediscience Awards 2011. Shire is the only company to have won the award twice, having also won it last year.

More than 300 quoted European mediscience companies are eligible for the awards, provided that the majority of the business of the company and its subsidiaries are in the healthcare, medical, pharmaceutical, biotechnology or life sciences sectors.

To win the award, the company had to gain recognition by analysts and investors and to be a well managed, soundly financed growth business with a well-defined strategy to deliver its key financial, ethical and social ambitions.

Angus Russell, chief executive of Shire, said: 'The award is a tribute to the dedication of Shire's employees but most importantly to our patients.'

On behalf of the voting panel, Louise Minchin, BBC personality and awards presenter, said: 'Having won this very award last year, Shire has continued to be a shining light within the sector and with its focus now firmly on genetic diseases, the voting panel were unanimous in its decision to reward Shire once again.'

Shire focuses on attention deficit hyperactivity disorder (ADHD), human genetic therapies (HGT) and gastrointestinal (GI) diseases.

The Company of the Year Award was sponsored by the investment banking group of Matrix, based in London, UK.


Companies