Sidley announced new partner in global Life Sciences Practice
Maria Isabel Manley
Sidley Austin announced Maria Isabel Manley has joined the firm in London as a partner in its global Life Sciences practice.
She will lead the Life Sciences team in London. Manley comes to Sidley from Bristows, here she was the leader of its Life Sciences regulatory department.
Manley is a highly ranked leader in EU life sciences law, whose practice reaches across the entire EU and globally. Her remits have included bet-the-company regulatory matters and major EU court tests.
Manley represents a wide range of development-stage, specialty and established global life sciences companies and concentrates her practices on both European and UK life sciences regulatory law.
She has particular experience on issues arising during the life cycle of medicinal products, including advertising, product liability and competition.
Manley also advises clients in the chemical, medical devices, cosmetics and food sectors, representing clients in proceedings before both national and European courts and the regulatory agencies in the UK and across Europe.
"Marie's arrival signals our ongoing commitment to global life sciences and the London market," said Matthew Dening, Managing Partner of Sidley's London office.
"Marie's deep understanding of the EU and UK regulatory climates and her extensive experience in contentious proceedings will enhance our offering to life sciences clients. We are pleased to announce that she's chosen to join Sidley."
"I am delighted to join Sidley, a global firm with a well-established reputation in the life sciences sector," said Manley.
"It provides a new and exciting platform to grow and develop my practice and assist my clients in a globalised world where bio/pharma companies are facing multiple cross-border challenges in which consistency of approach in all key jurisdictions is paramount."
Manley is the latest addition to Sidley's award-winning Life Sciences group, a multidisciplinary global network of lawyers focused on several areas, including food, drug and medical device regulation, compliance and enforcement, healthcare, products liability, intellectual property, competition, corporate/transactional, private equity, securities, international trade and arbitrations, privacy and environmental.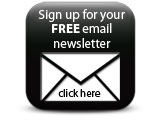 Lawyers in this group advise clients on timely and important topics affecting the industry, including electronic health records systems, digital health products, EU drug pricing regulation, False Claims Act enforcement issues and Chinese foreign drug regulation matters.
Companies