Sinovac Biotech moves a step closer to vaccine production
Company has received site inspection notification for the commercial production facilities of its EV71 vaccine candidate from the China Food and Drug Administration
Sinovac Biotech, a leading provider of biopharmaceutical products in China, has received site inspection notification for the commercial production facilities of its EV71 vaccine candidate from the China Food and Drug Administration (CFDA). The notification represents a significant step forward for the company in its efforts to bring its EV71 vaccine to market.
EV71 is the primary cause of severe and fatal cases of hand, foot and mouth disease (HFMD) in China. According to the data published by the National Health and Family Planning Commission, there were more than 2.8 million reported cases of HFMD in 2014, 508 of which were fatal.
Following the notification, Sinovac is to submit its application to schedule the site inspection, which will include production for three consecutive trial batches of the vaccine. Samples from the trial batches will be selected during the inspection and sent to the National Institutes for Food and Drug Control for testing.
The company expects this process to take four to six months. After the trial batch testing is completed, the CFDA will consolidate the results of the technical review, site inspection and trial batch testing and summarise its final opinion. The CFDA will then issue the new drug certificate and production licence.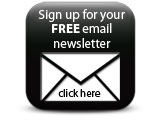 According to new regulations, vaccine manufacturers can apply for the GMP inspection to be conducted simultaneously with the site inspection. Results of the GMP inspection are submitted to the CFDA, which will then issue the GMP licence once the new drug certificate and production license are issued. Weidong Yin, Chairman, President and CEO of Sinovac, termed it a 'significant milestone in the approval process for our proprietary EV71 vaccine. We are very pleased to be one step closer to bringing the vaccine to market and helping to mitigate the devastating impact of this disease in China.'
Companies