Sobi opens office in Greece
The company is welcomed by those hoping for innovative therapeutic solutions in Greece
The new location is in Athens, Greece
Swedish Orphan Biovitrum has formally open a new office in Athens, Greece. The launch event started with a ribbon cutting ceremony in Aegli Zappeiou.
"Our Athens office will enable expanding access to innovative treatments. We aim through close dialogue and cooperation with the Greek authorities to provide high quality care and sustainable access to treatment for people living with rare diseases in Greece," said Sergio Lai, General Manager Sobi, Italy, Greece, Cyprus and Malta.
Paschalis Apostolides, President of SFEE (Hellenic Association of Pharmaceutical Companies) said:
"We would like to welcome Sobi to Greece and as a future member of SFEE. As a leading international company with know-how in biochemistry and biologic therapies, we are assured that Sobi can provide new and innovative therapeutic solutions for the Greek people."
"The Greek Haemophilia Society hopes that Sobi's presence in our country will contribute to providing sustainable access to therapeutic treatments for people with haemophilia and other inherited bleeding disorders," said Dimitris Verykios, Vice President of the Greek Hemophilia Society.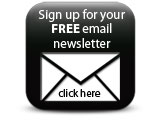 The ceremony attendees also included; Hege Hellstrom, President Sobi EMENAR; Sergio Lai, General Manager Sobi, Italy, Greece, Cyprus and Malta; and Nicola Zancan, Market Development Director Sobi, Greece, Cyprus and Malta.
Companies