South Korean pharma industry boosted by government initiatives
Sector will be worth US$24.3bn by 2020, says new report from GlobalData
A high level of access to healthcare insurance and reimbursement, coupled with increasing demand for healthcare services from a growing elderly population, is expected to boost the value of the South Korean pharmaceutical market from US$19.3bn in 2013 to $24.3bn by 2020, at a Compound Annual Growth Rate (CAGR) of 3.9%, says a new report from GlobalData.
According to the report, CountryFocus: Healthcare, Regulatory and Reimbursement Landscape - South Korea, the pharmaceutical industry in the region is also expected to be influenced by various government initiatives over the coming years, such as the Korean Small Business Innovation Research programme. These projects are aimed at encouraging R&D and sustaining growth in the pharmaceutical sector.
Joshua Owide, Director of Healthcare Industry Dynamics at GlobalData, says: 'In order to boost private investment, the South Korean government chose to provide 44 pharma companies with special benefits, such as tax reduction and exemption, funding for research projects, and a delay in drug price cuts. 'Additionally, since signing the Free Trade Agreement with the US in 2007, South Korea has lowered its import tariffs, enhanced its regulatory transparency, and attracted investment from multinational pharmaceutical companies.'
But South Korea is maintaining its focus on generics as a cost-containment measure to slow the rise of its healthcare expenditure, which could hurt branded-drugs profits. The country's generic market value has increased from $3.5bn in 2008 to an estimated $4.9bn in 2013, at a CAGR of 7%, according to GlobalData. 'Since many drugs are set to lose their patents within the next five years, South Korea's generics industry is only going to expand further during the coming decade,' adds Owide.
The report also gives an overview of the country's pharmaceutical and medical device markets, comprising market size, segmentation, and key drivers and barriers.
An increase in insurance coverage and favourable government initiatives are also expected to drive the industry's growth in the future. In 2011, the Ministry of Health and Welfare announced that it would cut prices of some 7,500 registered drugs by 14% to control spending on drugs in the National Health Insurance scheme by 2012. The drugs exempt from these price reductions were essential medicines, such as those included in the country's drug shortage prevention programme; drugs manufactured by innovative pharmaceutical companies and produced by chemical synthesis; medicines produced by fewer than three companies, among others.
In addition, there has been a rapid development in the field of stem cell research in South Korea. The country has approved products for indications such as acute myocardial infarction, knee cartilage injury, and Crohn's disease anal fistula. South Korea also boasts a robust pipeline that witnesses active participation from pharmaceutical companies. Its advance in stem cell research has been made possible by strong government support and increased funding as this area of research is considered the next growth engine for the economy.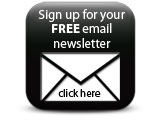 In 2012 the Ministry of Health and Welfare increased its annual stem cell R&D budget to US$33m, four times the amount invested in 2011. The increased investment is to be utilised in the commercialisation of R&D to check the safety and efficacy of these treatment technologies. Previously, money had only been invested in basic research.
Companies