Stable Micro Systems appoints export sales manager
Takes responsibility for supporting distributors and providing technical assistance
Stable Micro Systems, a UK-based texture analysis and materials testing specialist, has appointed Dan Pearson as an exports sales manager.

Dan Pearson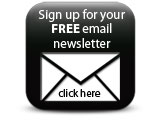 He will be responsible for supporting distributors and customers and provide technical assistance and training across Stable Micro Systems' range of texture analysers and Volscan Profiler volume measuring instrumentation.

With extensive experience in polymers, pharmaceuticals, food and the biomedical industry, Pearson will be instrumental in driving the company's growth in new and existing markets. He assumes responsibility for Ireland, Germany, parts of Eastern Europe and the Middle East.


Companies