Tergus Pharma moves into CDMO market
New 100,000 sqft facility will expand topical manufacturing capabilities by 400% to support the drive into this new market
Image taken from Tergus facility tour video on company website
Tergus Pharma plans to expand into commercial manufacturing. The US topical pharmaceutical specialist has also announced the construction of a 100,000 sqft building in North Carolina to support this.
Prior to now, the company provided end-to-end service for topical pharmaceutical research, drug development, testing and manufacturing. The new headquarters in North Carolina will help Tergus provide comprehensive services from development through commercial manufacturing and will help the transition to CDMO.
Tergus has also announced a partnership with Great Point Partners (GPP) a healthcare investment firm based in Greenwich, CT. GPP has provided growth equity, growth recapitalisation, and management buyout financing to more than 100 growing healthcare companies. In this case, the firm provided the equity capital for the new facility.
Tergus provides topical formulation development, in vitro permeating testing (IVPT), in vitro release testing (IVRT), skin biology, analytical services, and clinical trial materials (CTM) manufacturing services for branded and generic dermatology products.
Investing in manufacturing
GPP investment will allow Tergus to build a state-of-the-art commercial manufacturing facility in the Raleigh-Durham, NC area. The plant will begin construction in July 2019 and is predicted to be finished and open in early 2020. Once completed the building will expand current capacity by over 400%.
The new 100,000 sqft facility will have clinical trial material (Phases I thru III) supplies and commercial manufacturing capabilities, helping to drive the company towards the CDMO market.
"Great Point's expertise and successful track record growing pharmaceutical services companies was evident when they proactively approached us about a partnership. For years we have discussed building a commercial facility. The equity capital from GPP will enable us to do this and we will be able to better serve our customers by offering end-to-end services including commercial manufacturing," said Vijendra Nalamothu, CEO of Tergus.
Nalamothu explained that Great Point's experience, network, and success in current and previous outsourced pharmaceutical services investments was the true differentiator for the company.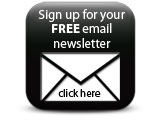 Tergus has differentiated itself as a leader in the complex topical dermatology development space that has been growing at about 15% per year," said Rohan Saikia, Managing Director at Great Point Partners. "Tergus' reputation within topical dermatology is unparalleled and we are thrilled that Tergus will now be a 'one-stop-shop' from clinical development to commercial manufacturing for all of their clients."
Companies