The IR-110 A infrared fusion machine — peace of mind in quality of jointing
The IR-110 A is the new generation of infrared fusion machines made by GF Piping Systems — automation, intuitive handling and system security enable highest efficiency for installers and operators
Since 1992, GF Piping Systems is the pioneer and leader in innovative IR technology. Working with customers and focusing on their needs has resulted in the IR-110 A for the diameter range d20 to d110 mm for the materials PVDF, PP, PP-n and PE100.
The fully automated IR-110 A minimises operator errors and ensures the quality of the weld. Not only the jointing process with autonomously moving clamping slides, but even the facing and heating are fully automated.
The user friendly design of the new IR-110 A is ideal for complex installations. The facer as well as the heater do not interfere with the components. The clamping slides and clamping units are designed for flange connections. Adjustable facing values on both sides allow maximum flexibility in installation and handling.
The IR-110 A supports interactive handling with the graphical user interface. The 12.1 inch touch screen display offers multilingual instructions as well as video guidance for best welding results.
The integrated process and quality control add to the installer's peace of mind. During the fusion process jointing distance and jointing pressure are always controlled and monitored.
The heating and cooling process are optimised according to the ambient temperature while the components are measured by an IR temperature sensor. An integrated video camera documents handling and preparation. All fusion joint data are easy, safe and economical to obtain.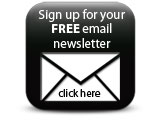 The clean room designed IR-110 A fusion machine by GF Piping Systems comes in a transport box including a working table equipped with all needed equipment in a high purity tray.
Companies