Training course from RSSL
Running 26 - 30 June, this five day intensive residential course in Reading, UK offers attendees the knowledge, tools and understanding required to become internationally recognised as a qualified QMS Lead Auditor
Suitable for people who have been doing some auditing already – perhaps internal auditing and/or supported external audits – and have now been asked to take the lead in external supplier audits. Before starting this course, it is expected that delegates have prior knowledge of the requirements of ISO 9001, and quality management principles and concepts. Whilst the course builds on these concepts, a foundation level of understanding is essential for maximum engagement in sessions.
This modified course focuses on auditing to the ISO 9001 standard and the PQG's Application Standards for suppliers to the pharmaceutical industry.
Successful completion of this course provides the delegate with a qualification in auditing that is recognised by the International Register of Certified Auditors (IRCA) and the Pharmaceutical Quality Group (PQG).
With frequent opportunities provided to check knowledge acquired before the staged formal assessments, delegates are supported by regular constructive feedback. This course will focus on providing both knowledge and skills required to perform first, second and third-party audits of quality management systems, against ISO 9001 and the specific GMP standards that have been developed for the supply of packaging, excipient and Active Pharmaceutical Ingredient (API) materials to the pharmaceutical industry.
On successful completion of this course, delegates may apply for professional recognition as an IRCA certified QMS Lead Auditor. IRCA (Ref A18215) and PQG Accredited Course.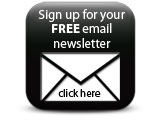 For more information, please click here.
Featured Companies