US pharma associations clash over Trans-Pacific Partnership (TPP)
After President Obama secures trade promotion authority powers
A difference of opinion has emerged between US pharmaceutical industry associations over the securing of trade promotion authority (TPA) by President Obama to help him finalise new trade deals. The new powers will enable him to propose negotiated deals for 'yes' or 'no' votes in the US Congress without the ratification process being subject to detailed amendments. This is expected to enable the US to secure a deal on the Trans-Pacific Partnership (TPP) agreement with Pacific Rim countries, and speed up talks with the Transatlantic Trade and Investment Partnership (TTIP) with the European Union.
Of these, talks on the TPP are further developed and, according to Mark Grayson, spokesperson for the Pharmaceutical Research and Manufacturers of America (PhRMA), US pharma manufacturers would support this deal provided it includes 'strong intellectual property protections', as expected. He said: 'We do believe it's better' to have tough IP rules, 'not just for us but for encouraging an environment of innovation in all these countries'.
But David Gaugh, Senior Vice President for Sciences and Regulatory Affairs at the Generic Pharmaceutical Association (GPhA) was concerned that the TPP might grant excessive protection.
'While American manufacturers of generic medicines need a TPP that will help them continue to grow their exports and create American jobs, while improving patients' health, the current language fails to do that,' he said.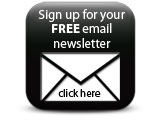 'Instead, the intellectual property provisions in TPP are designed to give longer protection to patented drugs and postpone the entry of cost-saving generic drugs and biosimilars, impeding patient access.'