Vaxxas raises AS$25m to accelerate commercialisation of novel vaccine platform
Biotechnology | Drug Delivery | Finance
Will advance a series of clinical programmes and develop a pipeline of new vaccine products for major diseases
Vaxxas, an Australian biotechnology company commercialising a novel vaccination platform, has secured equity funding of AS$25m (US$20m) from new and existing investors.
The company will use the funding to advance a series of clinical programmes and develop a pipeline of new vaccine products for major diseases such as influenza, polio, bacterial infections and cancer using its patented Nanopatch platform.
'As we have advanced the development of our Nanopatch needle-free vaccination technology, we have seen tremendous opportunities to create our own proprietary pipeline of Nanopatch-based vaccine products as well as those with partners,' said David Hoey, President and CEO of Vaxxas.
'This funding creates an important inflection point for Vaxxas, as we are now poised to create significantly increased value through our first clinical studies.'
Vaxxas' proprietary Nanopatch targets the vaccine to the immunological cells immediately below the surface of the skin.
This new round of financing brings the total capital raised by Vaxxas to A$40m.
Vaxxas is pursuing plans to both license its technology to global pharmaceutical companies as well as advance vaccine candidates on its own. The company already has a collaboration with Merck & Co to evaluate, develop and commercialise the Nanopatch vaccine delivery platform for undisclosed vaccine candidates developed by Merck.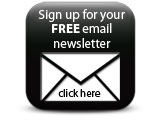 The company also recently secured funding from the World Health Organization to evaluate the Nanopatch for polio vaccination.
Companies