Vetter opens office to support growing Asian market
New Asia Pacific office will support customer relations and the development of new business
Ribbon cutting ceremony for the opening of the new Vetter representative office in Singapore with (l to r) Thomas Otto (Managing Director, Vetter), Kevin Lai (Executive Director, Biomedical Sciences EDB) and Peter Soelkner (Managing Director, Vetter)
Vetter, a global leader in the aseptic fill and finish of injection systems, servicing the top-ten pharma/biotech companies worldwide along with mid-size firms and emerging startups, has opened a new representative office in Singapore at a ceremony attended by members of local government agencies and a number of executives of pharmaceutical/biotech companies with a presence in the Asian region, as well as Vetter executives.
The new office will allow Vetter to take better advantage of the rapidly growing Asian healthcare market by increasing the presence of the company in this market. It will be staffed by Chervee Ho, Director Key Account Management Asia Pacific. Ho will be responsible for supporting the German departments to better serve the existing customer base due to geographic and time proximity as well as the development of new markets.
'For more than 35 years, the name Vetter has been synonymous with high-quality aseptically pre-filled injection systems. The office in Singapore will help to increase the awareness of our comprehensive service portfolio in the Asian market,' said chairman of the advisory board and company owner Udo J. Vetter.
'With a growing market demand, Vetter responds by strengthening its global position as a strategic partner for both the development phase, and commercial manufacturing of parenteral drugs. The new location enforces that strategy within Asia,' adds managing director Peter Soelkner.
Kevin Lai, Executive Director Biomedical Sciences of the Singapore Economic Development Board, congratulated Vetter on this momentous occasion: 'We are pleased that Vetter, a leading company in aseptic fill and finish, will be establishing its representative office in Singapore – its first in Asia.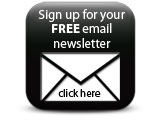 'Vetter's decision is a strong recognition of Singapore's status as a global biomedical sciences hub and endorsement of our continuous efforts to build a diversified and vibrant biomedical manufacturing sector supplying medicines across the world.'
Companies