Vietnam bans companies making 'substandard' drugs
Companies banned include 45 Indian pharmaceutical companies along with others from Korea, France and Pakistan
Vietnam has banned at least 45 Indian pharmaceutical companies from supplying medicines to its market. These include Strides Arcolab, Medley Pharmaceuticals, Marck Biosciences, Marksans Pharma and UMedica Laboratories. Finding the drugs of these companies 'not of standard quality' (NSQ), the Drug Administration of Vietnam (DAV) has banned them.
Apart from the Indian companies, nine from Korea, two from Bangladesh, two from France, and one each from the US, Philippines, Pakistan, Russia, Indonesia, Germany, Cyprus and Canada have also been banned.
India is one of the largest suppliers of medicines to South East Asian countries like Vietnam, and African countries like Kenya, Nigeria and Ghana. Following the ban, the Indian Consul General in Vietnam, Deepak Mittal, sent a strongly worded letter to the Ministry of Health and Family Welfare, along with the Drug Controller General of India, in which he has written that in view of the ban, necessary background checks on these companies needed to be undertaken in India to see if there are complaints against them from other countries and steps be initiated to penalise them for 'bringing bad name to the Indian pharma industries abroad.'
The Drug Controller General of India has ordered an investigation into the matter.
A drug can fail quality tests and be declared NSQ if the active pharmaceutical ingredient (API) in it is less than the declared amount, reducing its efficacy. The other parameters that are checked are the quality of excipients, colouring agents and the time taken for dissolution. About two years ago, Vietnam banned 19 Indian pharma companies on the same grounds. 
Meanwhile, Vietnam's burgeoning population presents opportunity for pharmaceuticals business growth. The pharma market grew by nearly 17% last year, to a value in excess of US$3bn, and is expected to grow a further 20% by 2017, according to a new report.
Vietnam is one of Southeast Asia's fastest growing pharma markets, with demand for prescription medicines being fuelled by a range of drivers, including increasing affluence, a rapidly ageing population and the steady extension of public health insurance.
A study by Decision Resources, an analysis and data firm with focus on the biopharmaceutical industry, has noted that Vietnam's goal is to achieve universal health coverage by 2015. This is thought to be `highly ambitious', since more than 30% of the population still has no form of public health insurance. High drug prices is also another prohibitive factor, since these are 12 times above the level of international reference prices.
The report adds that Vietnam's intellectual property rights protection is weak, and that the lack of regulatory transparency and high penetration of counterfeit drugs into the market has contributed to the Pharmaceutical Research and Manufacturers of America's (PhRMA) keeping Vietnam on the US Trade Representative's Special 301 Report Watch List for 2014.
The report further points out that negotiations on the Trans-Pacific Partnership free trade agreement, that are currently ongoing between the US, Australia, Brunei Darussalam, Chile, Malaysia, New Zealand, Peru, Singapore and Vietnam, have also caused concern among government officials. A sizeable number believe that agreeing to TPP proposals may constrain the country's ability to curb rising drug costs.
Not withstanding all this, Decision Resources believes that Vietnam could become a sizeable market for foreign drug manufacturers because its population had already reached 90 million by the end of 2013, making it the third most populous country in Southeast Asia.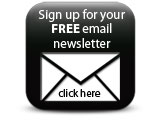 An estimated market growth rate of 20% through 2017 should place this country in any company's strategic planning, while exploring new market opportunities, the report adds.