WIRB-Copernicus Group acquires MedAvante and ProPhase
Names Jeffrey Litwin as the Chief Executive Officer (CEO) of the combined company
WIRB-Copernicus Group (WCG), provider of solutions to improve the quality and efficiency of clinical research, has acquired MedAvante and ProPhase, and has named Jeffrey Litwin as the CEO of the combined organisation.
The acquisition of MedAvante and ProPhase positions WCG in central nervous system (CNS) scene; and behavioral health assessment markets, through the delivery of clinical services and technology solutions that improve signal detection.
WCG will provide corporate support to these two organisations as they continue to expand, with access to capital, and complementary clinical and regulatory expertise.
"Combining the strengths of MedAvante and ProPhase with the expansive clinical research expertise and global reach of WCG will provide expertise for those conducting clinical trials in the fields of CNS and mental health," said Litwin.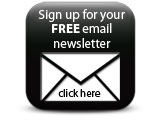 For more background information on Litwin, see an earlier appointment reported by Manufacturing Chemist.
Companies