Wee-1 kinase inhibitors patent approval
Inhibitors of Wee-1 kinase, cell cycle regulator, have potential for clinical utility across a broad range of cancer indications
Many cancer treatments, such as radiation, damage DNA in cells
The United States Patent and Trademarks office (USPTO) has granted patent protection for a key patent family for its Wee-1 kinase inhibitor programme.
The Wee-1 kinase inhibitors were designed and optimised by a team of experts at Almac Discovery, a biopharmaceutical company headquartered in Belfast, Northern Ireland, focused on discovering and identifying therapeutics for the treatment of cancer.
The inhibitors demonstrate potent anti-proliferative activity in vitro / in vivo and in combination with genotoxics and as a single agent.
Many cancer treatments such as radiation, antimetabolites, alkylating agents, DNA topoisomerase inhibitors and platinum compounds damage DNA in cells.
The cellular response is to arrest the cell cycle temporarily to allow for DNA repair hence reducing the effects of chemotherapy.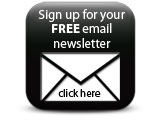 The Wee-1 kinase appears to be a key regulator of a number of cell cycle checkpoints. These findings mean that Wee-1 kinase inhibitors may have great value across a multitude of cancer types in both combination and monotherapy modalities.
Companies