West introduces Westar cartridge components for self-injection drugs
New ready-to-use components help maintain drug product integrity
Cartridges use solid elastomeric plungers and elastomer-lined aluminum seals to maintain drug product purity and function to deliver precise doses with combination product devices. West produces plungers and seal liners in a variety of different elastomeric formulations that are manufactured to meet the standards of European, Japanese and US Pharmacopoeia
West, a global manufacturer of components and systems for injectable drug delivery, has added Westar RU (ready-to-use) components for cartridge-based injection device applications to its portfolio.
Westar lined seals and plungers are manufactured to meet FDA and global regulatory requirements for drug packaging components and can help drug manufacturers meet increasing demand for safe, effective self-injection delivery devices, the firm says.
The new product line also allows companies to simplify their drug development strategy, streamline manufacturing and help assure patient safety by selecting cartridge plungers and lined seals in ready-to-use format.
Growth in both biologics and diabetes markets is driving demand for self-injection drug formats, such as pens, that ease administration and ensure patient safety. More pharmaceutical and biotechnology manufacturers are turning to injection devices with prefilled cartridge container closures systems to help patients with chronic conditions that require self-administration of therapeutics to manage their conditions at home.
West says its cartridge components incorporate high-quality lined seals and plungers to reduce the risk of variability and the potential effects on drug quality, safety and efficacy. In addition cartridge components are available in Westar RS (ready-to-sterilise) format.
The consistent and predictable quality of steam-sterilised Westar RU components ensures that there will be minimal processing variation during filling and assembly, which can lead to increased throughput in fill-finish lines and less risk of line interventions. Additionally, Westar RU seals, lined seals and plungers have low bioburden, endotoxin and particulate levels and may help minimise the risk of recalls due to particulates or sterility assurance issues.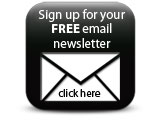 Westar RU cartridge components fit several sizes of cartridges including 1.5mL, 1.8mL and 3mL.
Companies